Tina Turner Tribute
Typically Tina
Description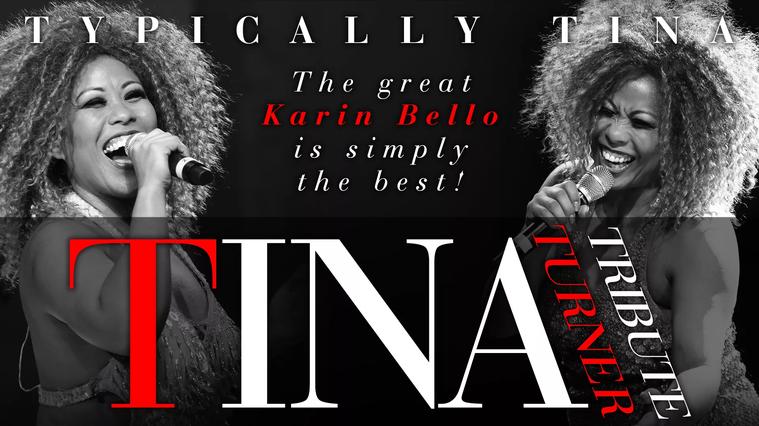 Performers
Karin Bello , singer
Details
More than 50 years after her debut, Tina Turner remains the undisputed Queen of Rock, the diva who's thrilled legions of fans worldwide with her powerhouse vocals and supercharged delivery.
Now, the phenomenal artist recreates the legend in this full-on Tina Turner Tribute. With her electrifying voice and captivating presence, she delivers Tina's sensuality, emotion and raw power in the perfect combination of soul and rock and roll.
Jam-packed with songs that have resonated across the generations, the concert features a stream of hits, including What's Love Got to Do with It, We Don't Need Another Hero, Proud Mary, Private Party and the iconic River Deep - Mountain High . In a high-energy performance that regularly brings audiences to their feet at venues across the UK and Europe, Typically Tina captures all Tina's passion and power, confirmation once more that she's still Simply the Best .