Quartet Casals
—Haydn, Shostakovich and Schubert
Description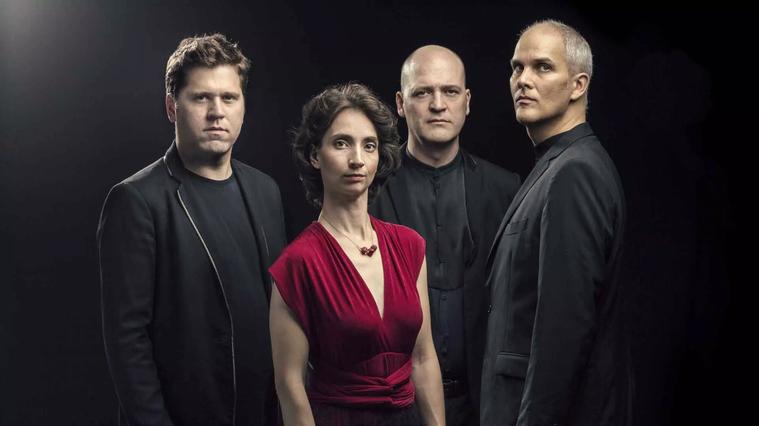 Performers
Quartet Casals
Vera Martínez Mehner, violin
Abel Tomàs, violin
Jonathan Brown, viola
Arnau Tomàs, cello
Program
F. J. Haydn: String Quartet no. 6, op. 20
D. Shostakovich: String Quartet no. 10, in A flat major, op. 118
F. Schubert: String Quartet no. 14, in D minor, D. 810, "Death and the Maiden"
Details
The Cuarteto Casals performs at the Palau de la Música Catalana . One of the great Catalan music ensembles, backed by an impressive international career and the admiration of audiences and critics alike. The Cuarteto Casals has become a benchmark for new generations of musicians.
Their expressive, excellent musicianship takes on Schubert's Death and the Maiden , one of the most beautiful string quartets of all time, based on a poem by Matthias Claudius about a dying young woman and her reactions to her imminent demise.
Three snapshots of chamber music. Schubert's Death and the Maiden is joined by Haydn and Shostakovich ; the former considered the father of string quartets as a musical genre, and the latter one of the Cuarteto Casals' favourite composers.