Marvel and DC: Superheroes of the cinema
Description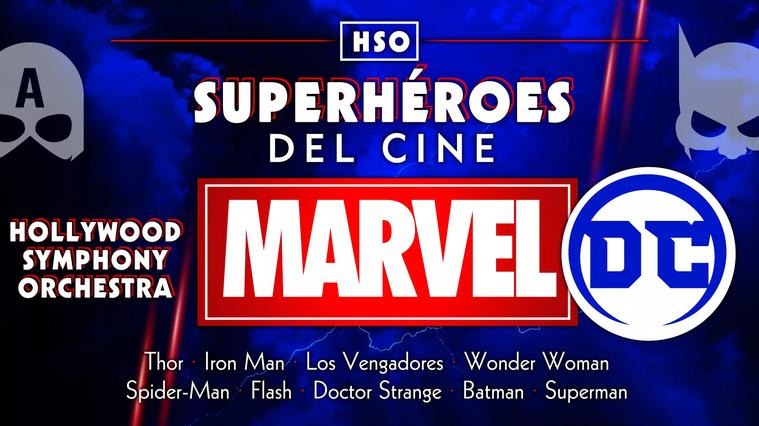 Performers
Hollywood Symphony Orchestra
Details
Marvel and DC: Film superheroes
Ever since John Williams composed the original Superman s oundtrack over forty years ago, superhero films based on DC and Marvel characters have thrilled audiences around the world with high-voltage action, daring exploits and impressive special effects.
The best music, through which you will go through the adventures of your favourite superheroes: from the adventures of the first Avenger, Captain America , through Thor, Iron Man , Doctor Strange , to the confrontation of Batman and Superman , Wonder Woman , Flash ...
Leading composers such as Patrick Doyle, Brian Tyler, Alan Silvestri, James Newton Howard, John Williams and Hans Zimmer have created scores that stimulate the senses and immerse you in worlds of limitless imagination.
Open your mind and let this orchestral concert take you back in time and into the future, where artificial intelligence, fantasy and reality intermingle to bring your favourite superheroes and superheroines to life.